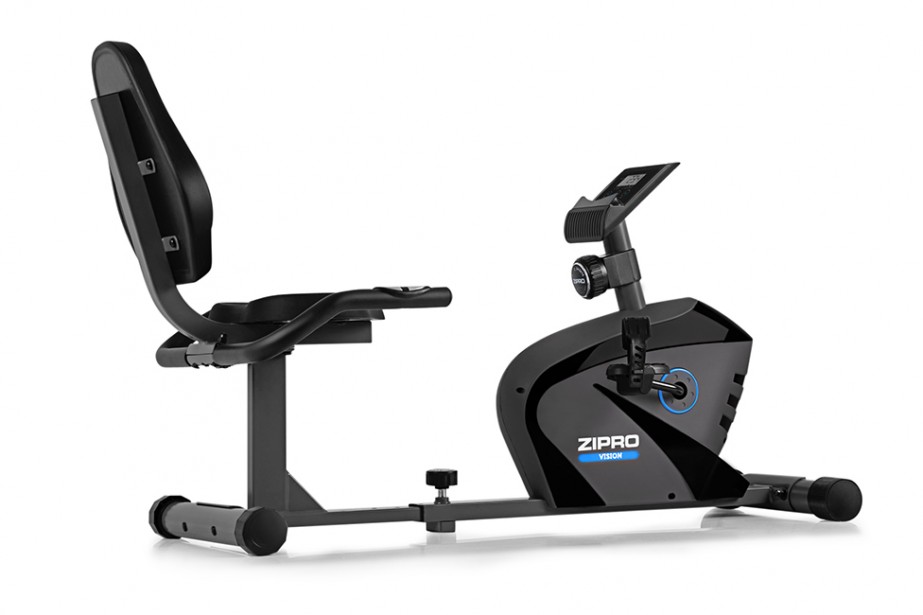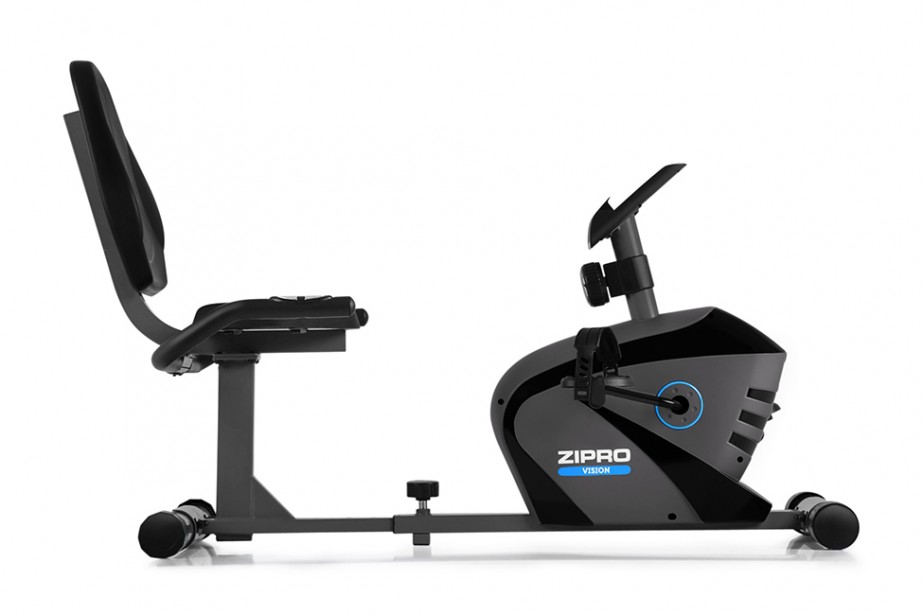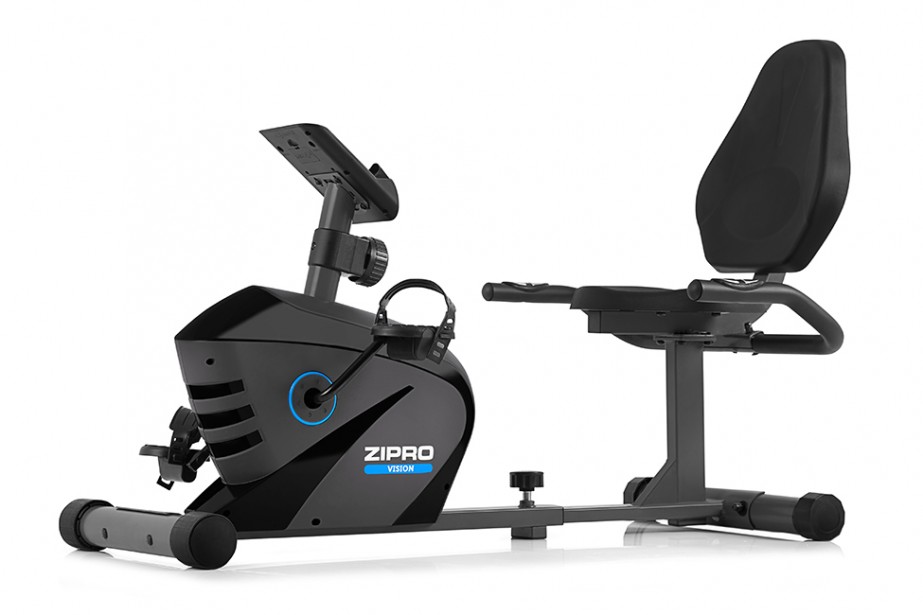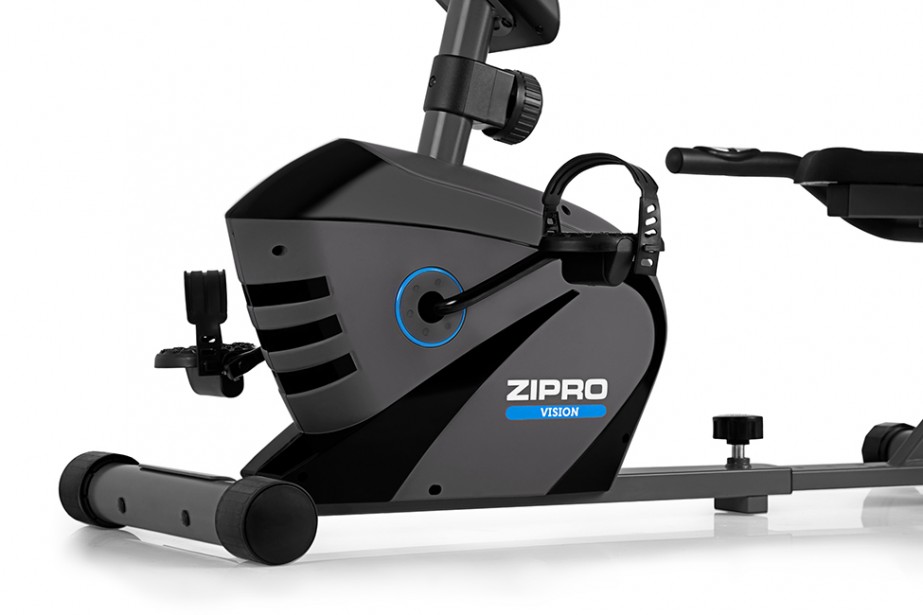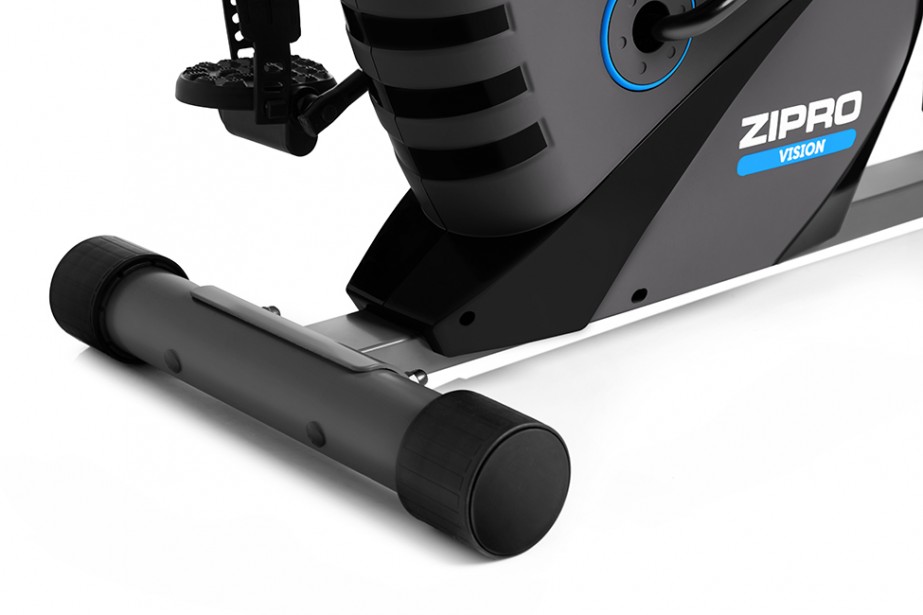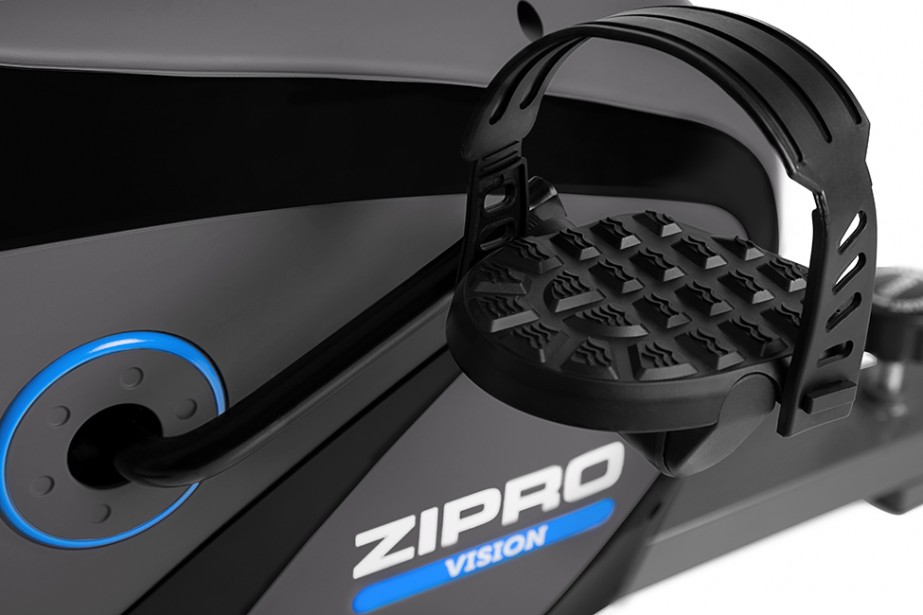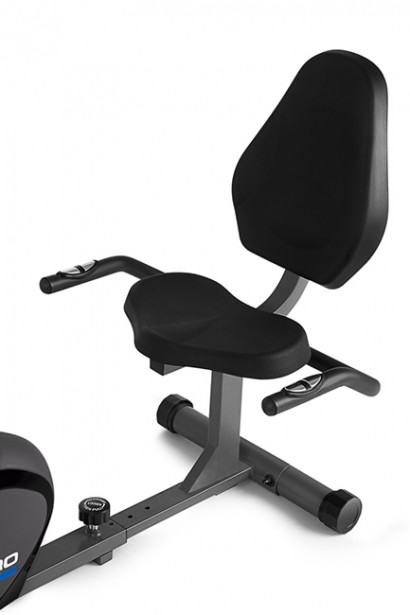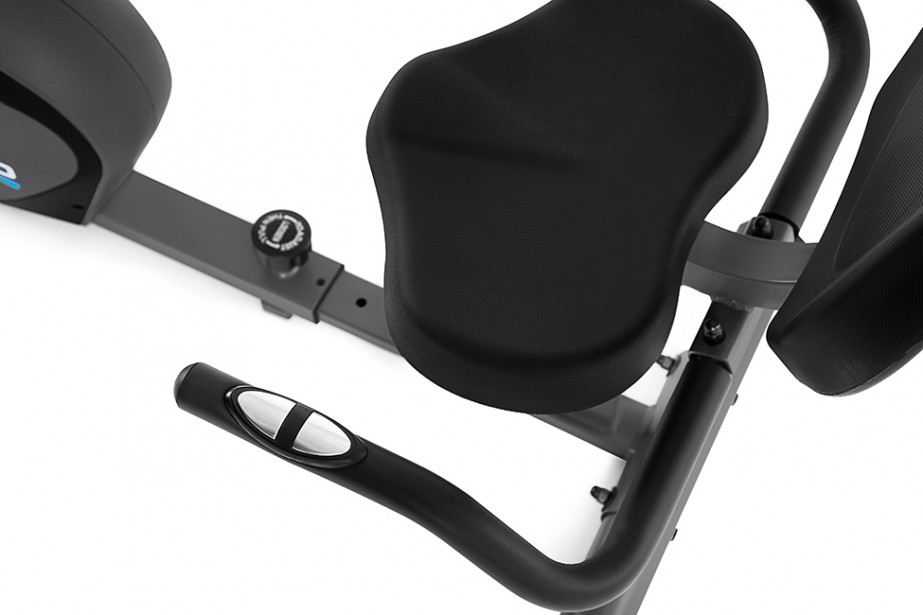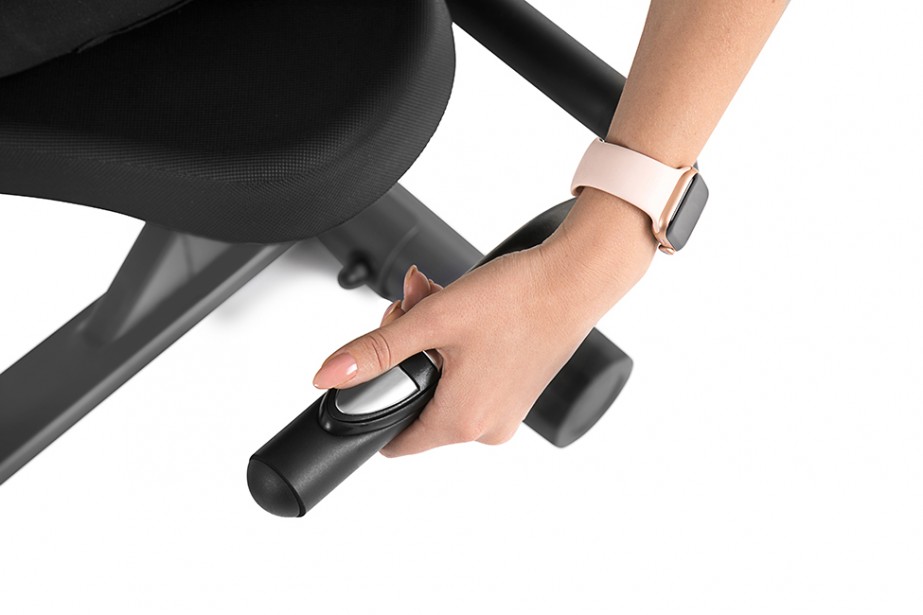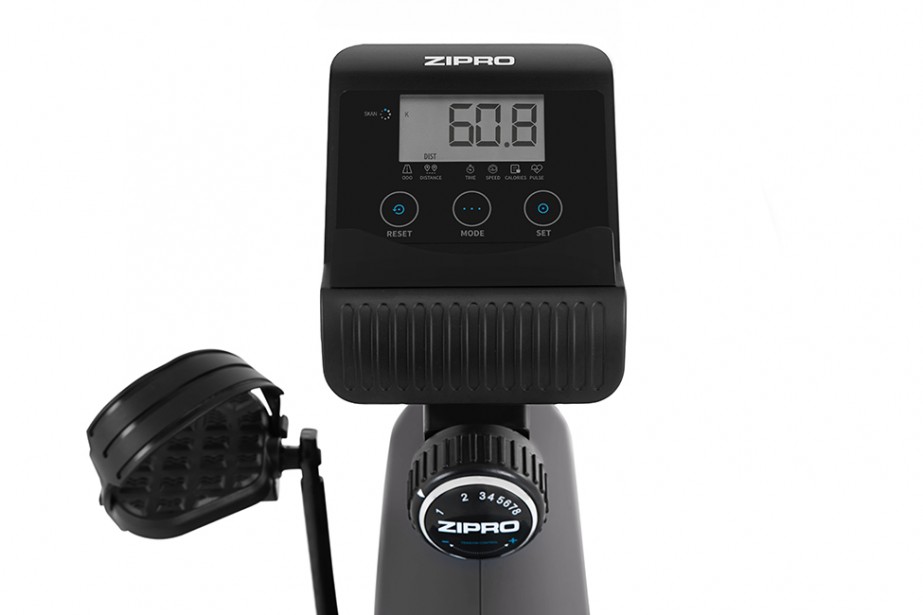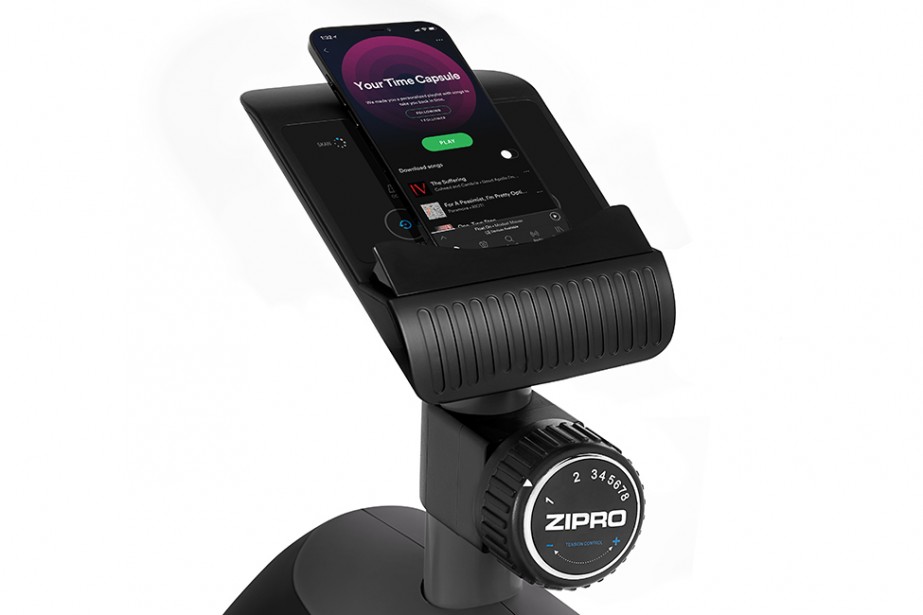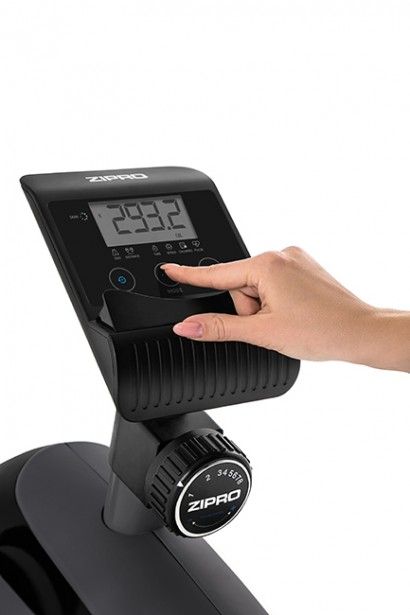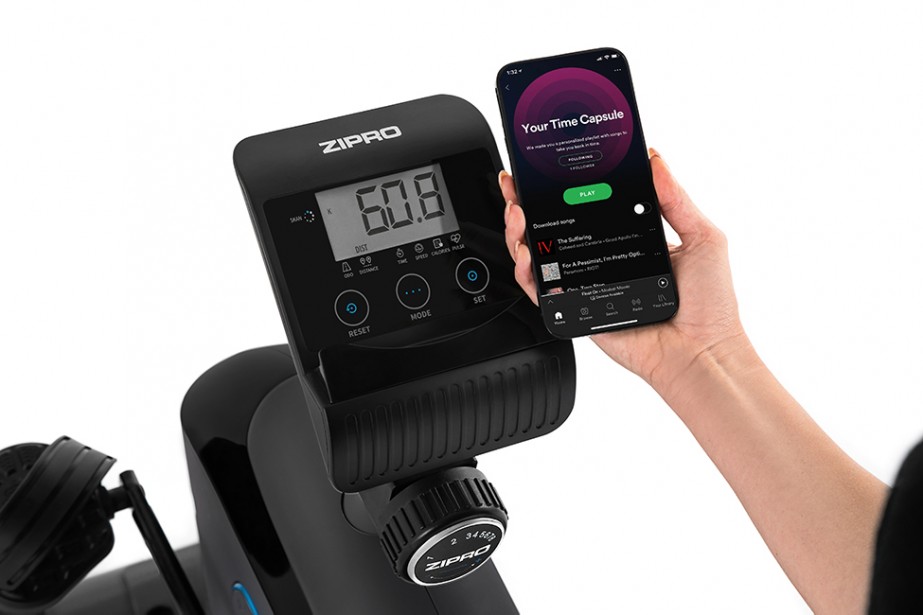 VISION
Product description
Zipro Vision is a horizontal exercise bike. This is an alternative to standard upright bikes which is worth attention. It offers identical opportunities of regular, efficient workouts improving your figure, overall fitness and condition. What makes it unique, it is a comfortable, wide seat with an ergonomic backrest ensuring extraordinary comfort for the workout. Thanks to it, it is perfect for any home gym.
---
Product basic features
Its stable structure with a high carrying capacity makes this bike good for everyone.
Its magnetic resistance system ensures smooth movements during the workout.
You decide which of 8 resistance levels you want for cycling.
Adjust the exercise difficulty level easily.
Thanks to the muffled flywheel cover, your workout does not disturb other residents.
Its wide, ergonomic seat enables you to exercise comfortably.
Its comfortable, profiled backrest provides excellent support for your spine.
The bike structure enables to get on and off it easily once you have finished your workout.
The bike can be adjusted to your height thanks to adjusting the distance between the seat and the pedals.
You can monitor your pulse throughout the workout thanks to sensors on the handles at the seat.
Adjust the straps at the non-slip pedals to ensure your feet are stable.
The pedals are balanced thanks to which they are positioned horizontally automatically.
Wide stabilisers (front 43 cm, back 50 cm) will ensure safety to you.
Transport castors will help you move the equipment to any place at home.
---
Where to buy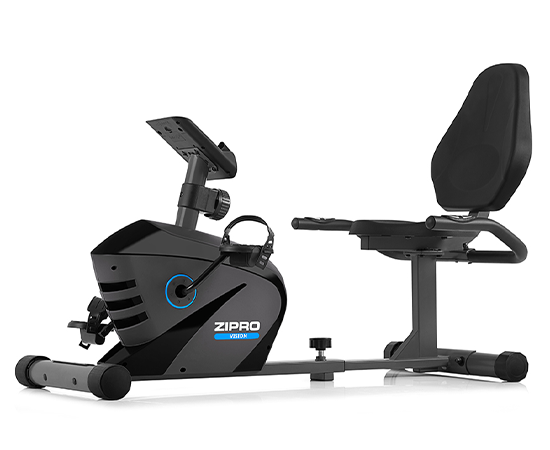 A new idea for tested exercises
Cycling has never been so comfortable before
No matter what your figure and height is, the Zipro Vision bike is great for home fitness workout for everyone. It has a step adjustment of the distance between the seat and pedals of 77–102 cm. The adjustment is easy and does not require any tools. Your comfort during the workout is ensured by a comfortable, wide seat which, together with an ergonomic backrest, is profiled. This enables to keep a correct posture and takes the load off your spine.
Zipro Vision is equipped with a reliable magnetic resistance system guaranteeing smooth and silent cycling.
Its balanced, self-levelling pedals are covered with a non-slip layer and equipped with adjustable straps to ensure your feet are positioned freely but remain stable when cycling.
A bike has been the most popular device for home fitness workout for a long time. Promote your health, improve your condition and fitness and lose some weight, exercising in a comfortable position on Zipro Vision.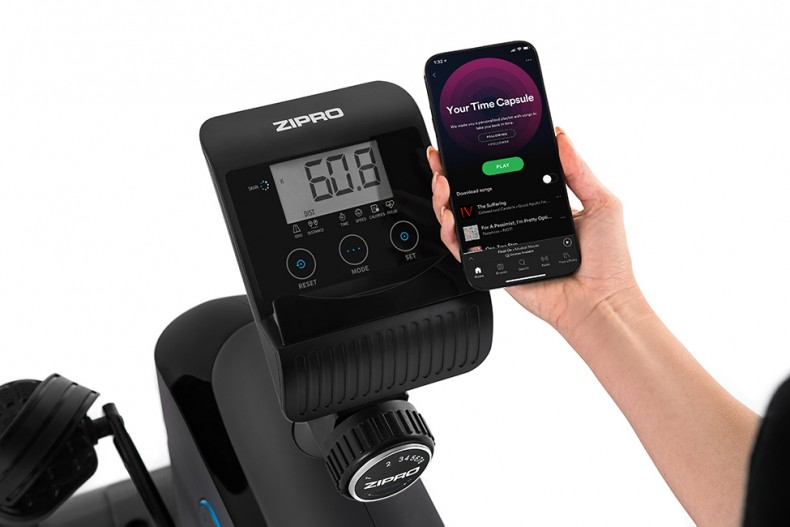 Computer as an electronic coach
The computer installed in the Vision bike enables to monitor your workout course easily to make it the most efficient and to help you achieve the goals set. The large, clear LCD screen shows the most important parameters, e.g. the workout duration, distance covered, calories burnt and the pulse. The SCAN feature enables to assess the workout course comprehensively by alternate changes of the data displayed.
To increase your motivation, choose the challenge mode. Specify your goal for a given session. An alarm from your computer will notify you once you have achieved the preset target point. This can be a distance you want to cover, duration you want to cycle or calories you plan to burn during your workout.  
During your Zipro Vision workout you can also talk to your friends, do business, watch a favourite TV series or listen to music. A handy mobile device stand where you can place your phone will enable you to stay online all the time. A workout in your home gym has never been so pleasant, easy and efficient before!
Dimentions
Dimentions (length x width x height) [mm]
Net weight [kg]
Packaging dimentions [mm]
Gross weight [kg]
1450x600x820
25
790x285x675
27.3
1270x600x1070
31
1110x255x685
34
1350x630x1090
36
1440x250x695
41.5
Resistance system
Resistance type
Tention control
Tention control levels
Electric-magnetic
Computer controlled
32
Saddle and handle bar
Saddle vertical adjustment from ground
Saddle vertical adjustment from pedals
Saddle horisontal adjustment
Handle bar incline adjustment
Handle bar height adjustment
Pedals
40 cm
63-87 cm (adjusting the length of the base)
The value depends on the change in the distance between the saddle and the pedals
-
-
Non-slip pivotable foot-plates with adjustable straps
-
69-82 cm
Yes
Yes
-
Non-slip pivotable foot-plates with adjustable straps
53,5-57,5 cm
71 - 91 cm
Yes
Yes
-
non-slip self-leveling with adjustable straps
User
Maximum user weight capacity [kg]
Training computer
SCAN Function
Measurement (time, speed, distance, calories)
Measurment (other)
Pulse measurement
Pulse Rate Function
Countdown (time, distance, calories)
Alarm after the set maximum HR is exceeded
Other Functions
Training Programs
Compatibility with the mobile application
USB
Bluetooth
Headphone output Jack 3.5
Computer standard
Auto On/Off
Power
Yes
Yes
ODO
Pulse sensors
Yes
Yes
Yes
-
-
-
-
-
-
CE, EN-957-5
4 min
2xAAA (included)
Yes
Yes
-
Pulse sensors
Yes
Yes
Yes
-
-
-
-
-
-
CE, EN-957-5
4 min
2xAAA (included)
Yes
Yes
RPM, WATT, Body Fat
Pulse sensors
Yes
Yes
Yes
User Choice (1 of 4)
12 Predefined programsManual programHRC controlled programWATT programUser program
iConsole+, Kinomap (via iConsole+)
Yes
Yes
-
CE, EN-957-5
4 min
Power supply unit Input: 100-240V -50/60HZ 0,4A Max Output: 9,0V 1,5A 13,5W
Other
Waterbottle holder
Towel holder
Mobile device stand
Warranty