Elliptical bikes
A workout with an elliptical bike activates all muscles in your body, combining weight and cardio exercises. The ability to strengthen your muscles and improve your cardiovascular function at the same time is one of the best reasons why elliptical bikes are the most frequently selected fitness devices.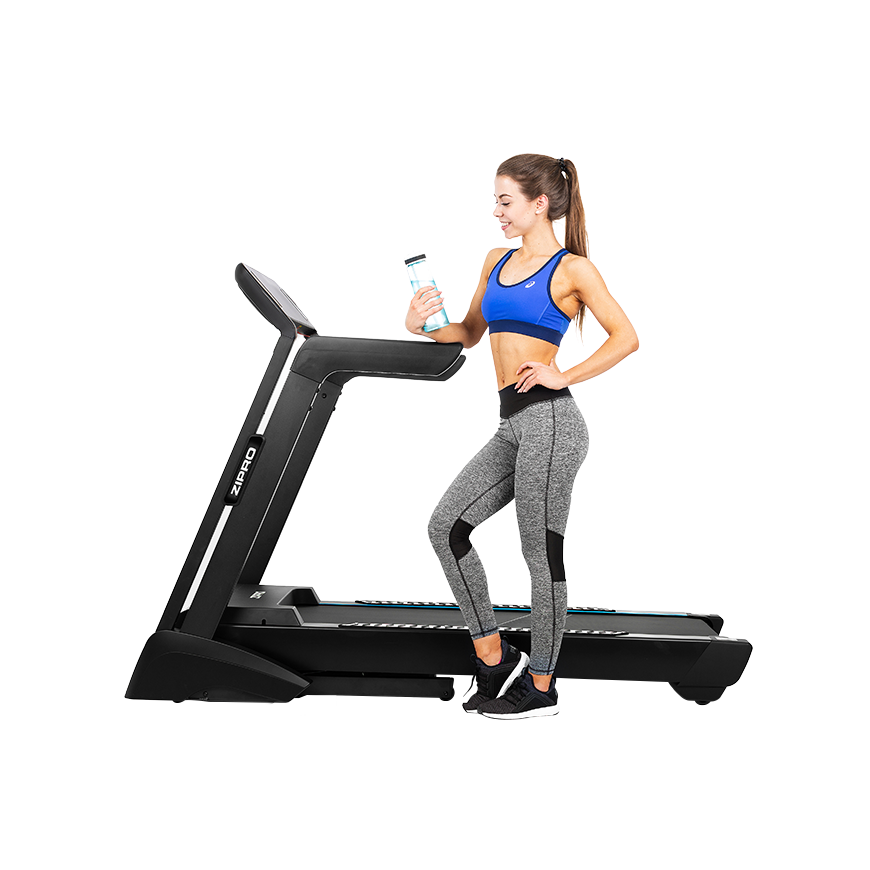 Treadmills
Jogging at home will be pleasant in any time of day, any season or weather if you choose ZIPRO. The safe folding system in your treadmills will solve the problem of limited room in your flat or house.
The state-of-the art shock absorption system and wide walking belts will ensure comfort and satisfaction with your exercises.
Trampolines
Regular bouncing on a ZIPRO trampoline is not only fun outdoors but also an efficient cardio workout method. It relaxes, bringing many additional advantages, i.e. improved fitness, stronger muscles and rapid calorie burning. This activity form is recommended both for children and adults.