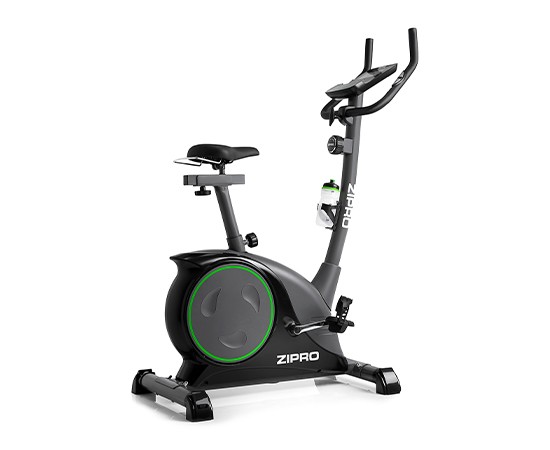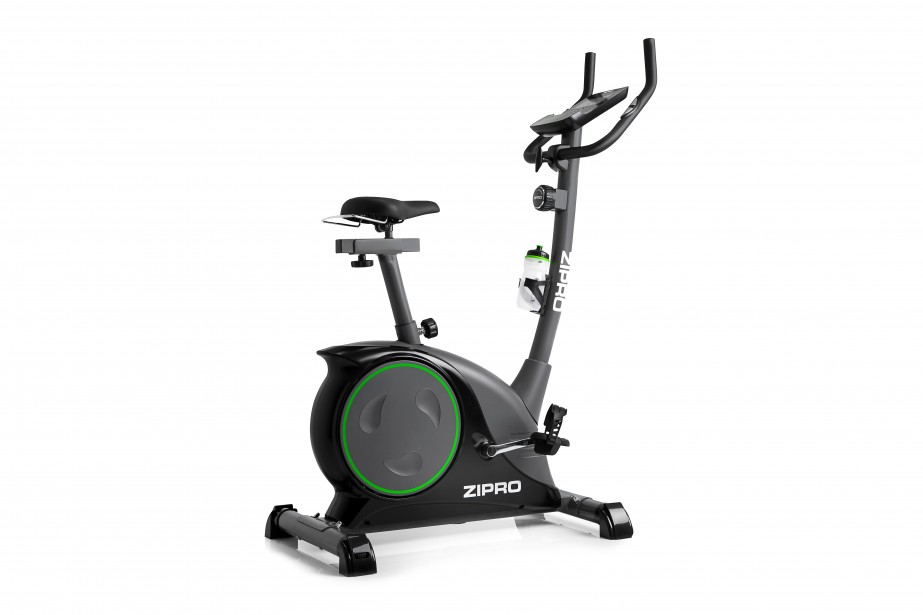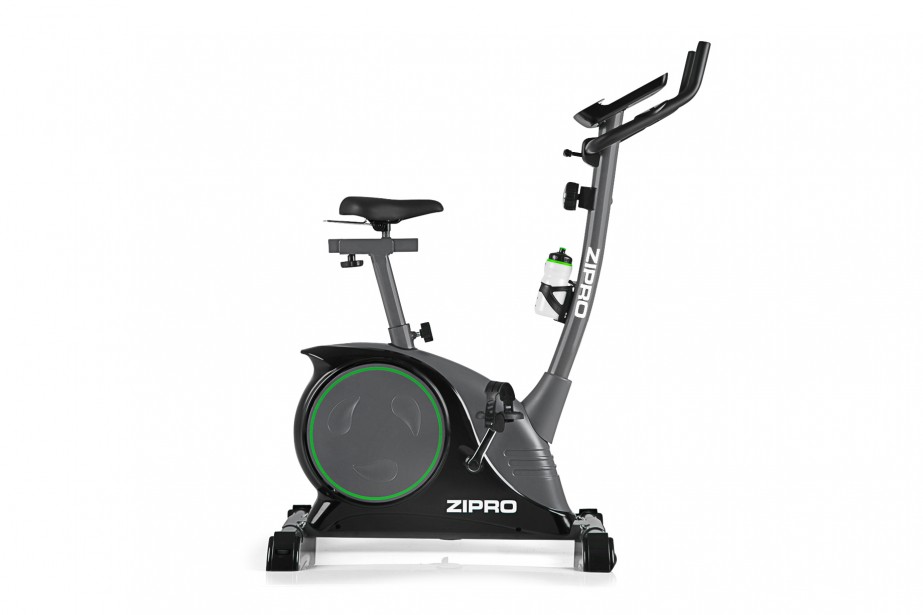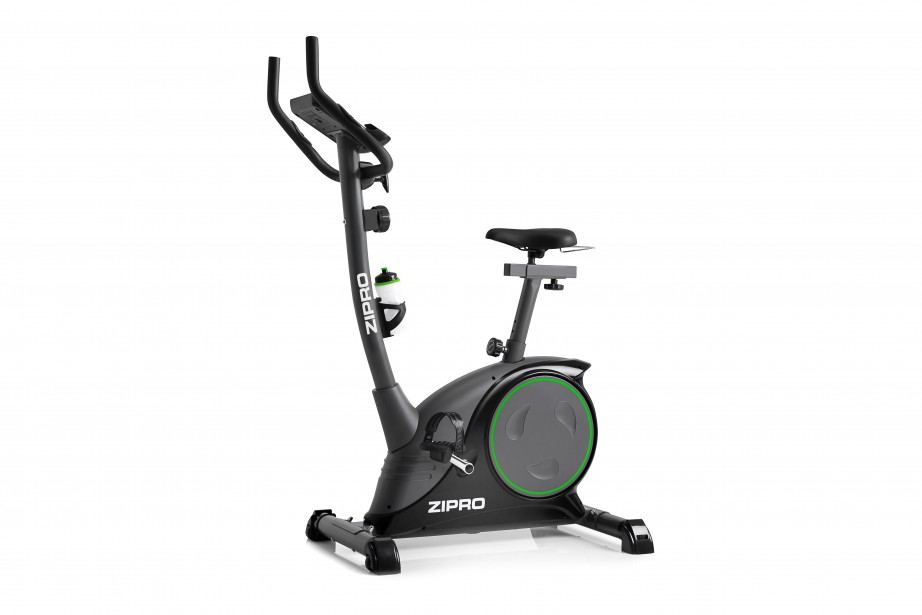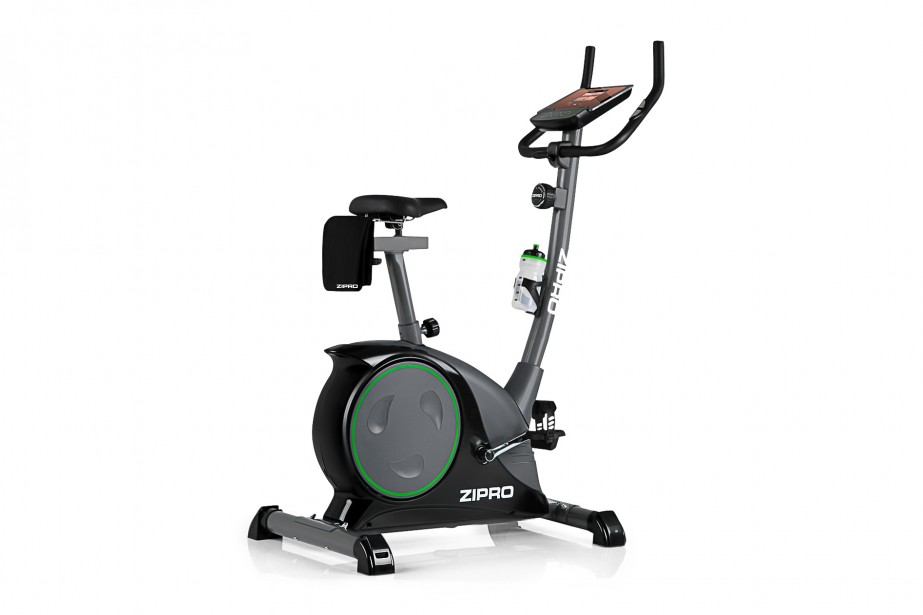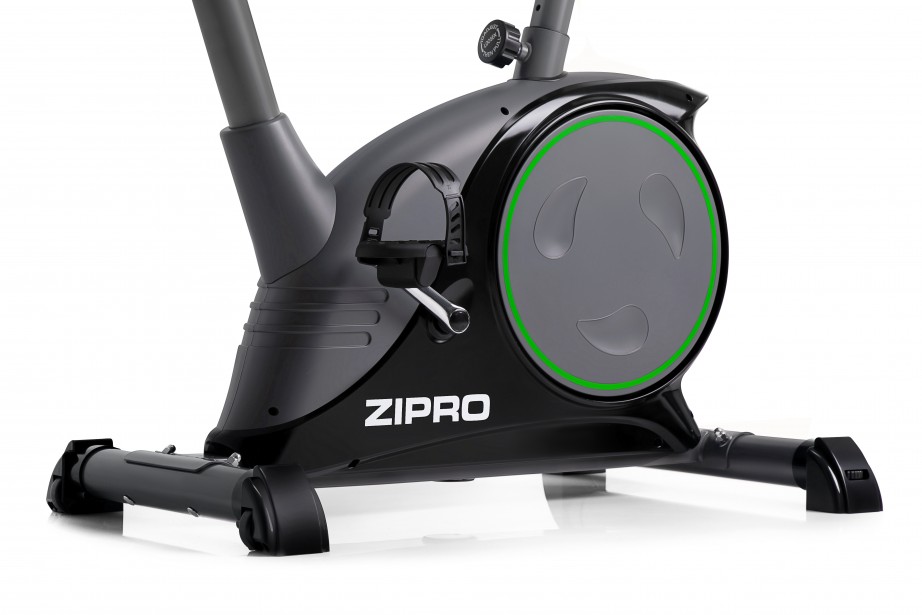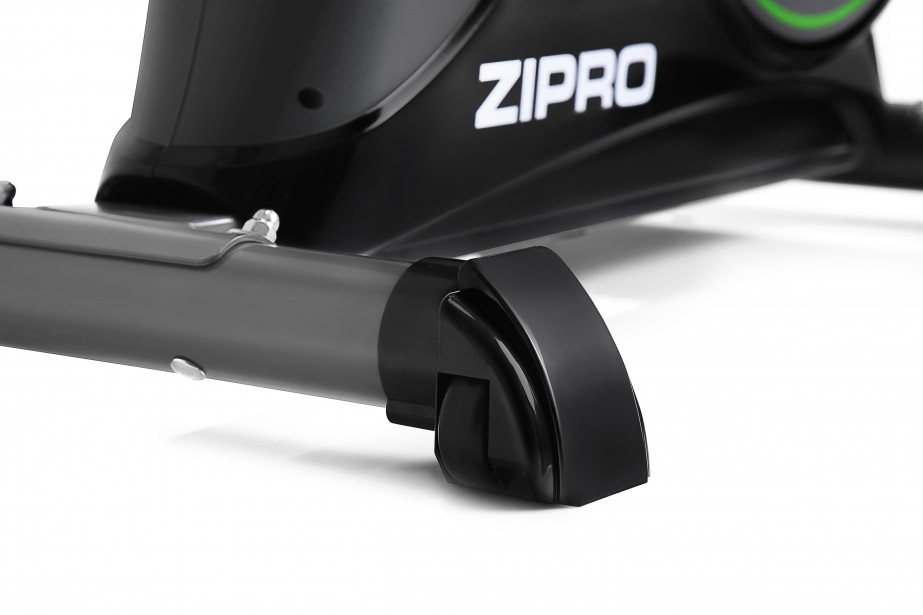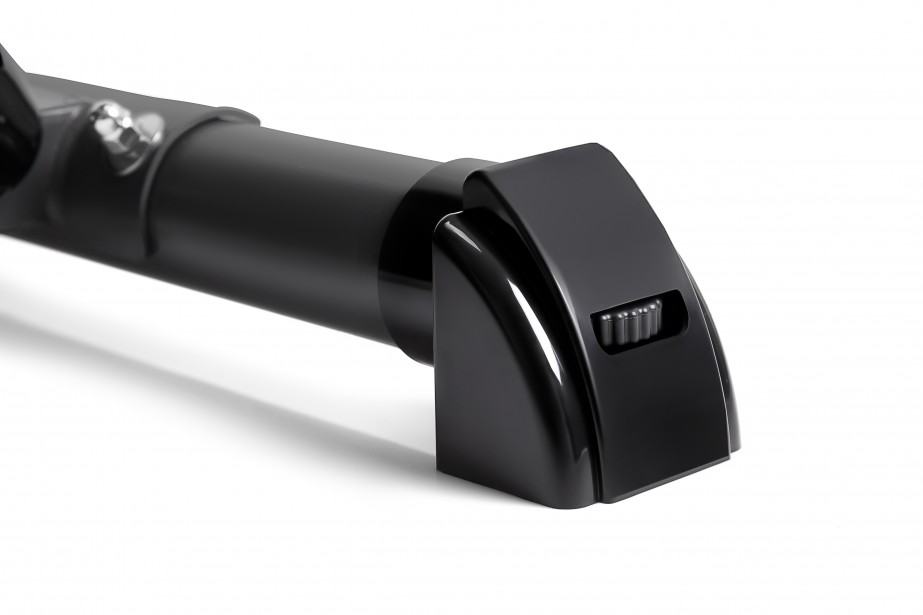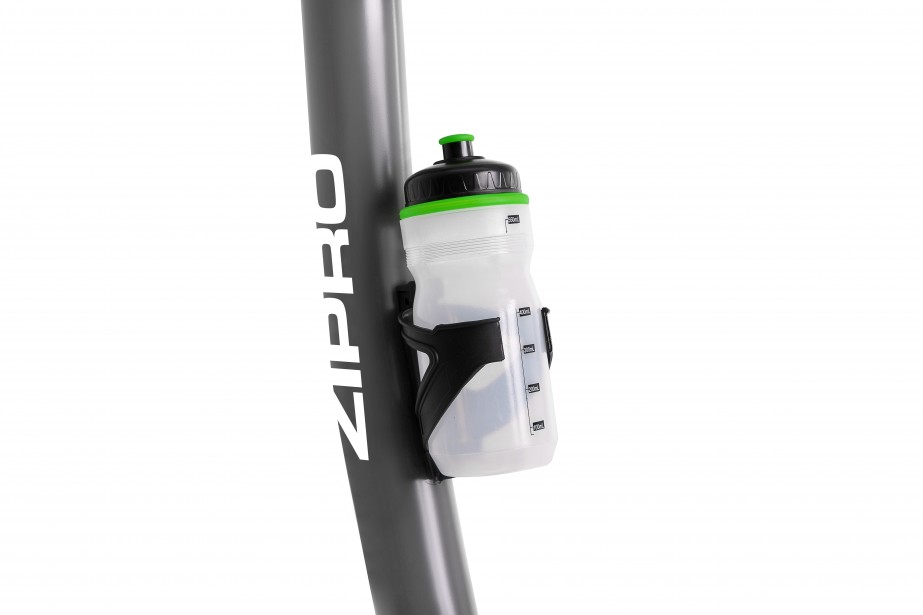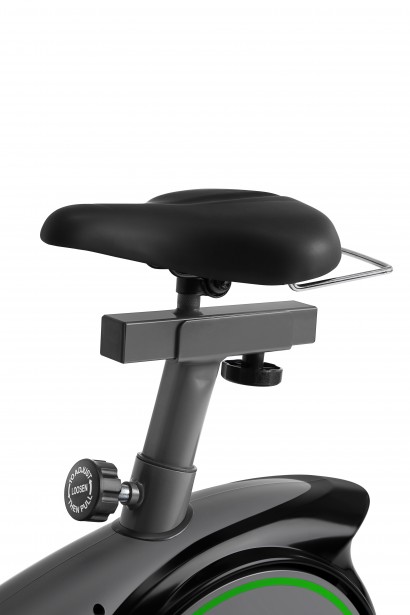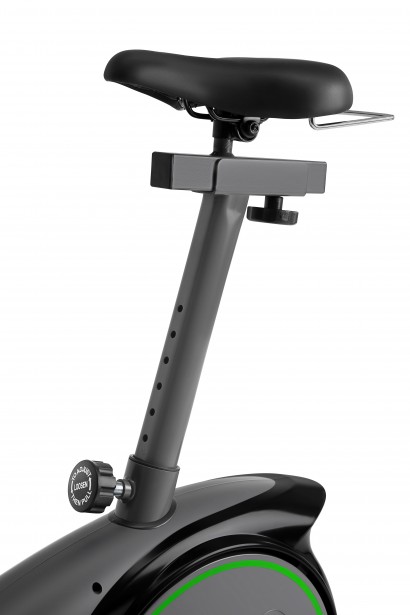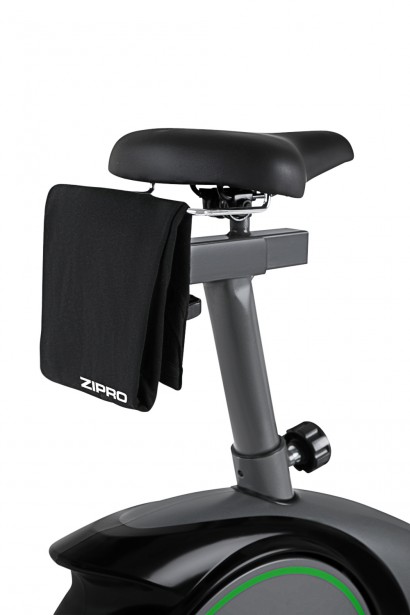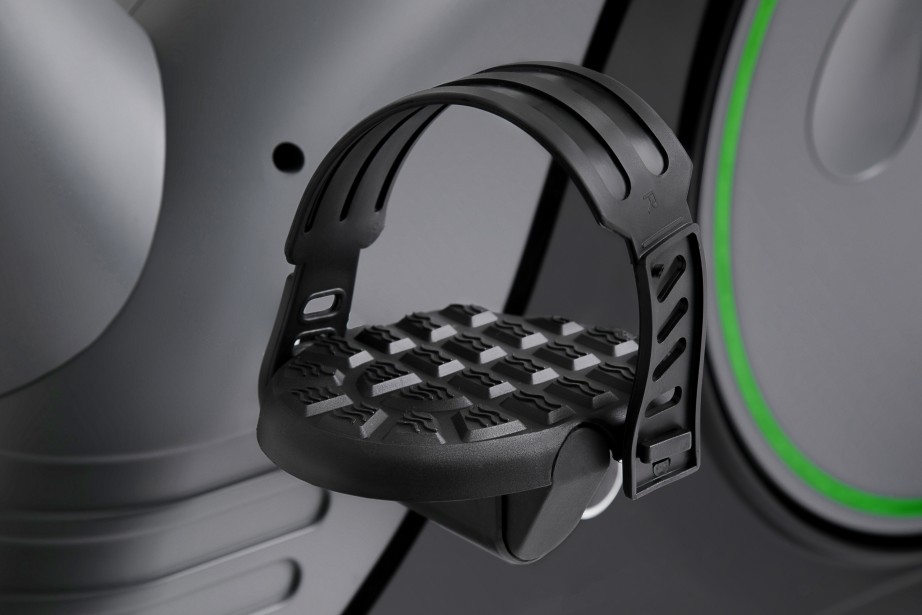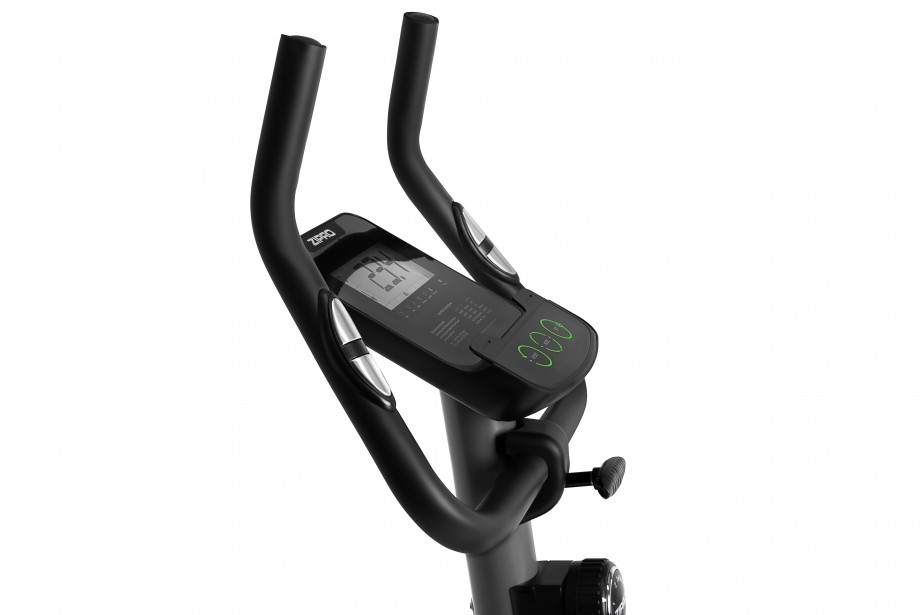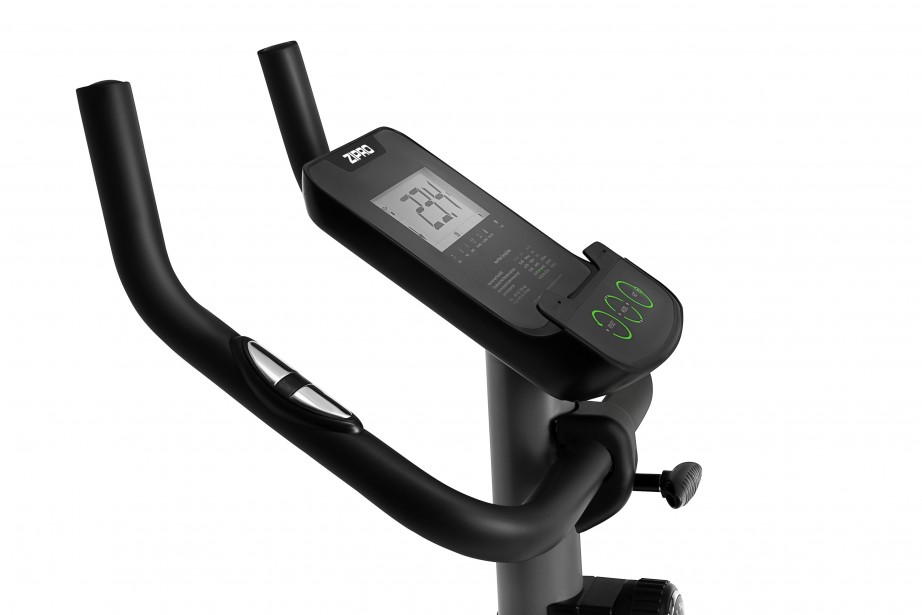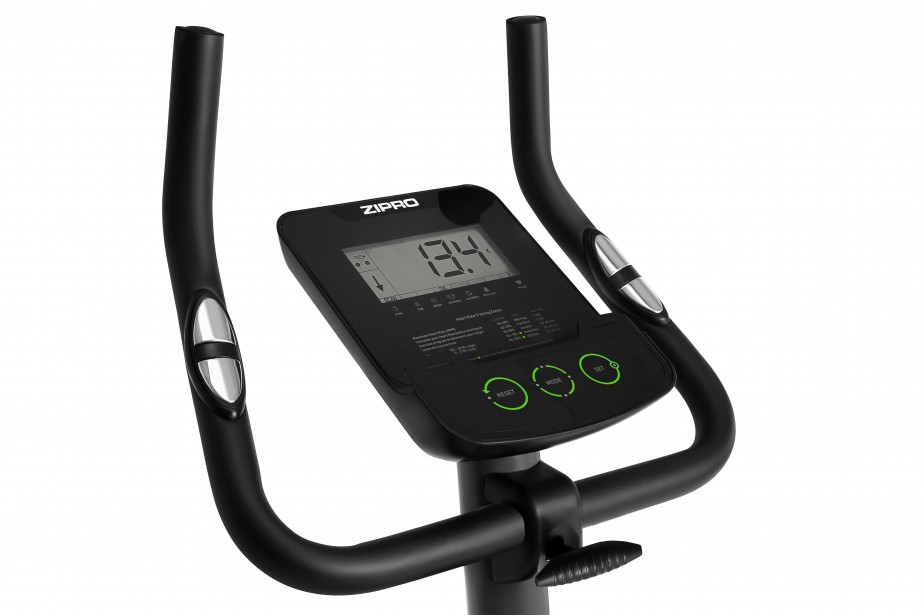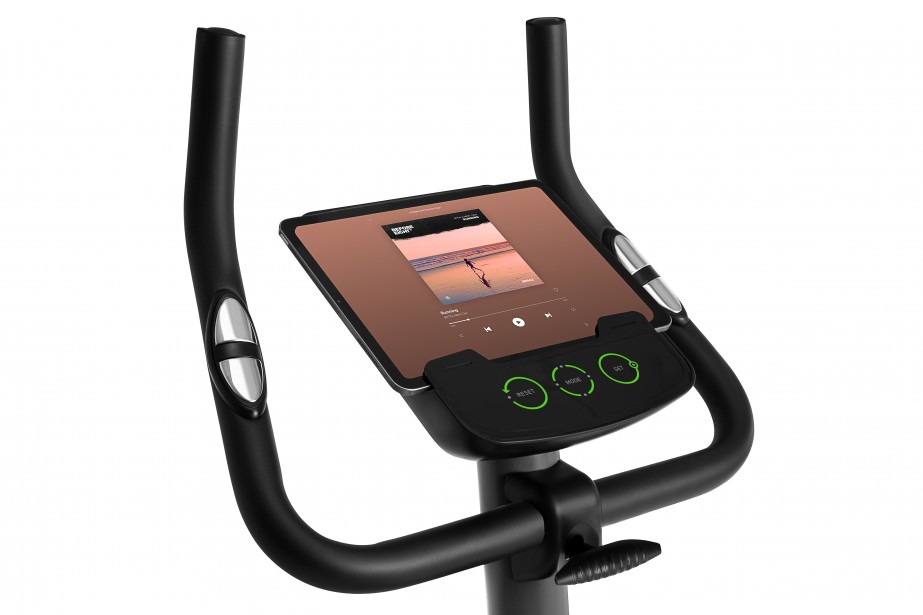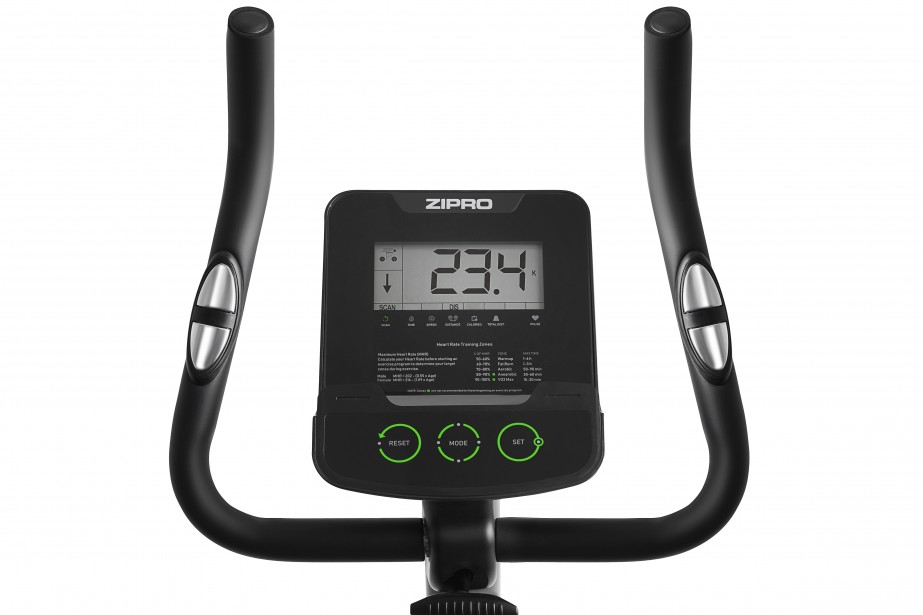 NITRO
Product description
Nitro Zipro is a magnetic bike for fitness workout in the privacy of your home. If you want to burn extra calories, get a desired, slim figure and also improve your fitness, this product will meet your expectations.
A Zipro Nitro workout is effective and comfortable. It is thanks to its ergonomic design and use of many reliable and functional solutions. They make the workout pleasant and satisfactory, and also beneficial for your health, while the bike itself goes with any interior.
---
Product basic features
Safety and stability during your workout thanks to wide bases.
A magnetic resistance system is a guarantee of reliability and fault-proofness.
Easy and convenient resistance adjustability on 8 levels.
An advanced computer with a clear display and practical features, facilitating monitoring of your workout and achievements.
The comfort of cycling is further promoted by a muffled flywheel cover.
The stability of your feet is guaranteed by pedals with adjustable straps.
Comfort even during long sessions is ensured by an ergonomic seat with a precise two-plane adjustment.
A comfortable adjustment of the handlebars inclination angle.
The ability to change the bike location easily thanks to special transport castors.
The ability to level the bike precisely using dedicated feet on the base.
---
Where to buy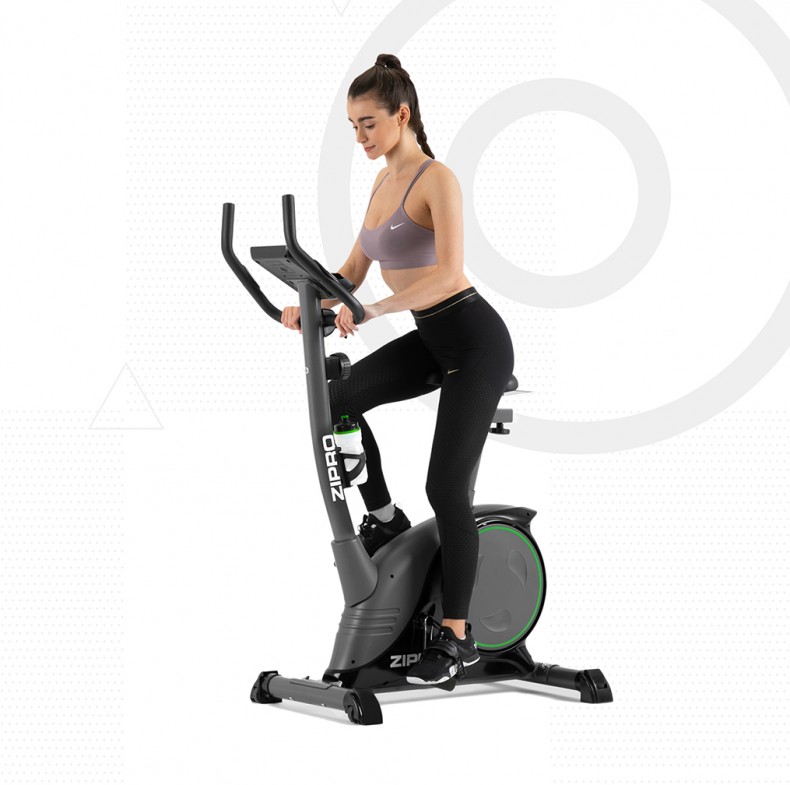 Now you can improve your figure and fitness without leaving your home
Regular workout on your Nitro bike will make you fitter, more self-confident and healthier.
You exercise whenever you want
You no longer waste time travelling to your gym and looking for some space to park
You exercise in comfortable conditions where nobody distracts you
You exercise more and more intensely and you are happy with it
Comfortable way to exercise at home
An important aspect of exercises on your exercise bike is your comfort and posture when cycling which contributes directly to it. The Zipro Nitro bike can easily be adjusted to your body. Even if it is used by more people, it can be easily adapted to your needs before the workout.
With Nitro, you can adjust the position of both the seat and the handlebars. You can change the handlebars inclination angle as you like. The seat can be set freely in two planes, i.e. horizontally and vertically, to get the best distance to the pedals and the handlebars for you.
Thanks to it, your workout using the Nitro bike is not only pleasant, but also efficient and safe.
The Zipro Nitro bike has 8 levels of cycling resistance. They can be changed easily with a knob on the handlebar post. A reliable, magnetic resistance system ensures smooth movements when cycling and makes the workout efficient.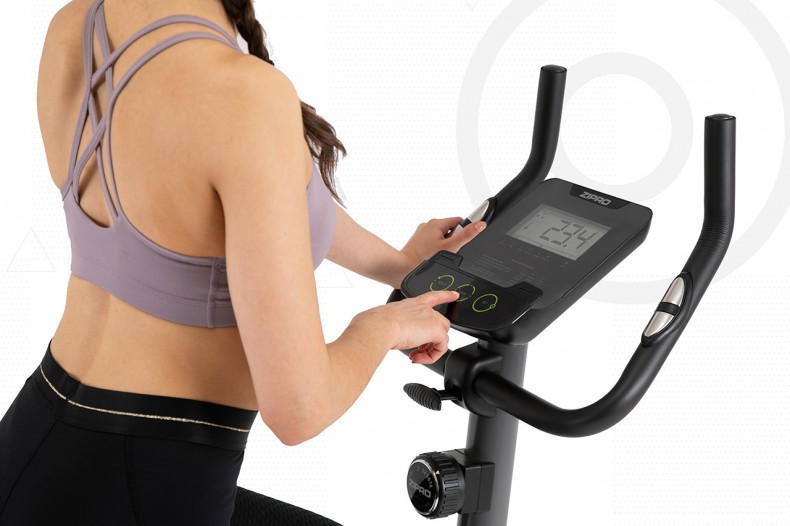 Adjust the bike to your needs
Adjust your seat height
Set the seat inclination angle
Adjust the distance between the seat and the handlebars which is best for you
Adjust your handlebars inclination angle
Choose the resistance level
Adjust the pedal straps stabilising your feet
Exercise consciously
Monitor the distance and duration of your ride as well as the amount of calories burnt
Thanks to a large LCD screen, you can easily monitor all the parameters of your workout on an ongoing basis. The computer provides such information as the speed, distance covered (and the total distance), rounds per minute and the amount of calories burnt. You can plan your workout in an informed way so as to get the best results.
With no unnecessary complications
You can operate the computer easily to make it facilitate your workout. Its large screen ensures legible and clear display of data. The computer has a Scan feature. When you set it, the parameters will be displayed alternately. Thanks to it, you can monitor all data of your cycling and the whole workout session. 
Remember about your health
There are dedicated sensors installed on the bike handlebars used by the computer to measure your pulse during the workout. When you have set a maximum pulse value, the audible alarm will inform if it has been exceeded. This enables to exercise safely, without worrying about your health. Choose the most important parameter for you which will be displayed on the computer display.
Dimentions
Dimentions (length x width x height) [mm]
Net weight [kg]
Packaging dimentions [mm]
Gross weight [kg]
1150x590x1450
28.6
915x255x660
30.6
1070x470x1410
23
785x250x600
25.5
1230x575x1540
39.8
1030x280x755
43.8
Resistance system
Resistance type
Tention control
Tention control levels
Electro-Magnetic
Computer controlled
16
Saddle and handle bar
Saddle vertical adjustment from ground
Saddle vertical adjustment from pedals
Saddle horisontal adjustment
Handle bar incline adjustment
Handle bar height adjustment
Pedals
83-100 cm
75-95 cm
40-47 cm
Yes
-
Non-slip pivotable foot-plates with adjustable straps
78-90 cm
68-83 cm
34-41 cm
Yes
-
Non-slip pivotable foot-plates with adjustable straps
80-100 cm
70-86 cm
36-43 cm
Yes
-
Non-slip pivotable foot-plates with adjustable straps
User
Maximum user weight capacity [kg]
Training computer
SCAN Function
Measurement (time, speed, distance, calories)
Measurment (other)
Pulse measurement
Pulse Rate Function
Countdown (time, distance, calories)
Alarm after the set maximum HR is exceeded
Other Functions
Training Programs
Compatibility with the mobile application
USB
Bluetooth
Headphone output Jack 3.5
Computer standard
Auto On/Off
Power
6 sek
Yes
ODO,
Pulse sensors
Yes
Yes
Yes
-
-
-
-
-
-
CE, EN-957-5
4 min
2xAAA (included)
Yes
Yes
ODO
Pulse sensors
Yes
Yes
Yes
-
-
-
-
-
-
CE, EN-957-5
4 min
2xAAA (included)
-
Yes
RPM, WATT
Pulse sensors
-
Yes
-
Countdown with a sound signal
12
iConsole+ Training, Kinomap (via iConsole)
Yes
Yes
Yes
CE, EN-957-5
4 min
2xAAA (included)
Other
Waterbottle holder
Towel holder
Mobile device stand
Warranty
Yes
Yes
Yes
24 months D2D
Yes
Yes
Yes
24 months D2D