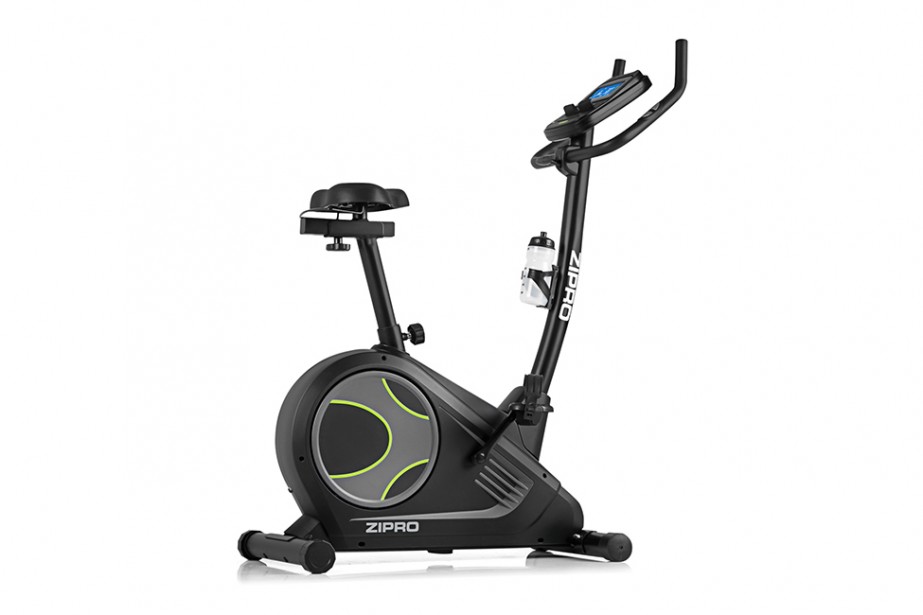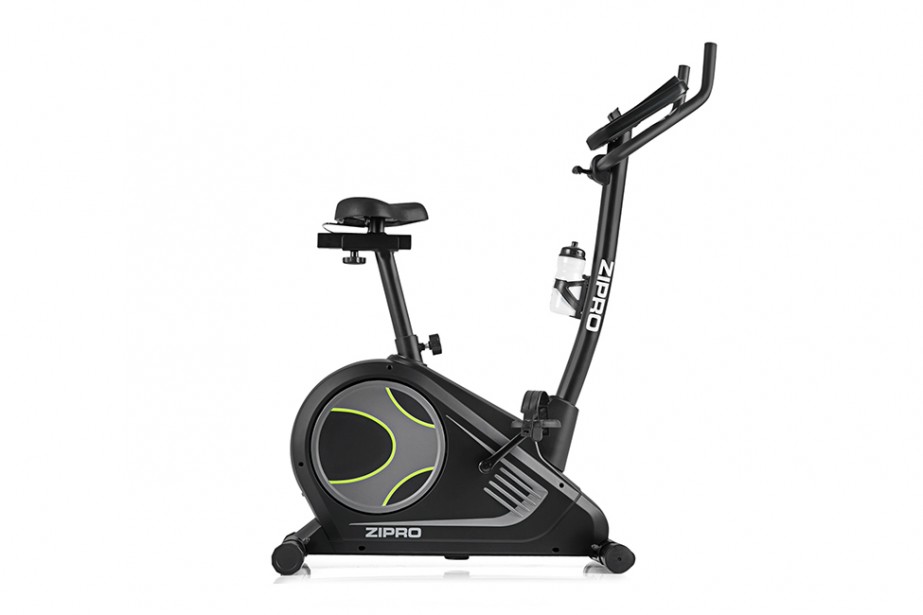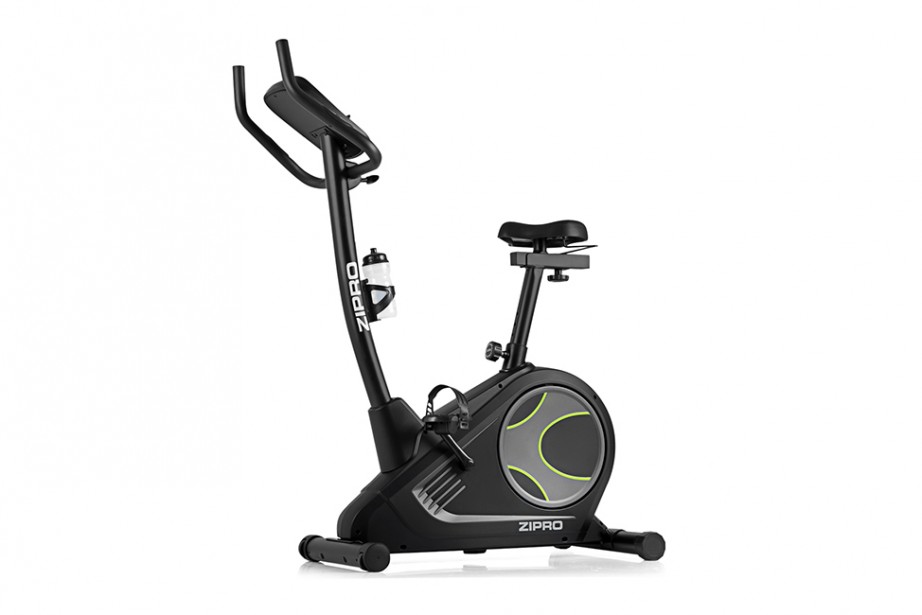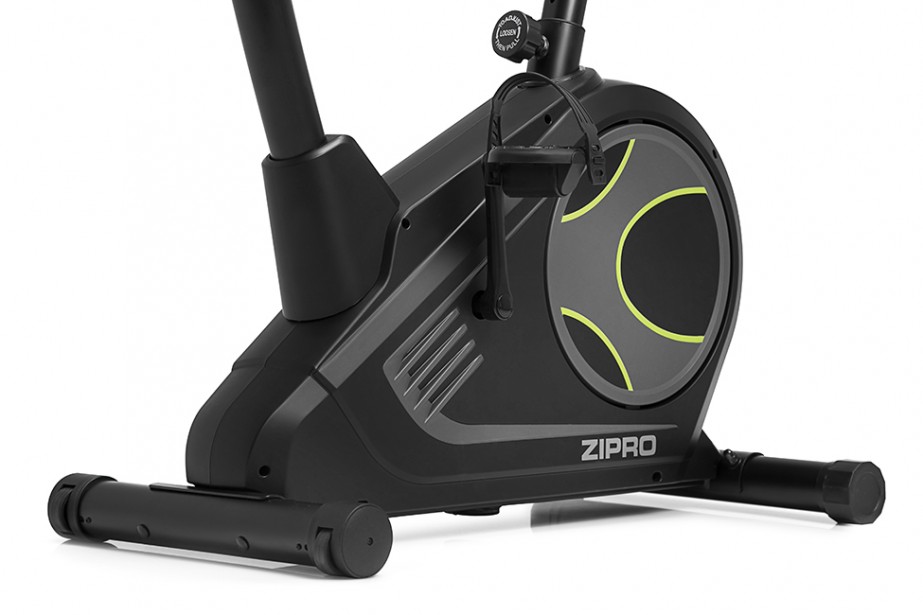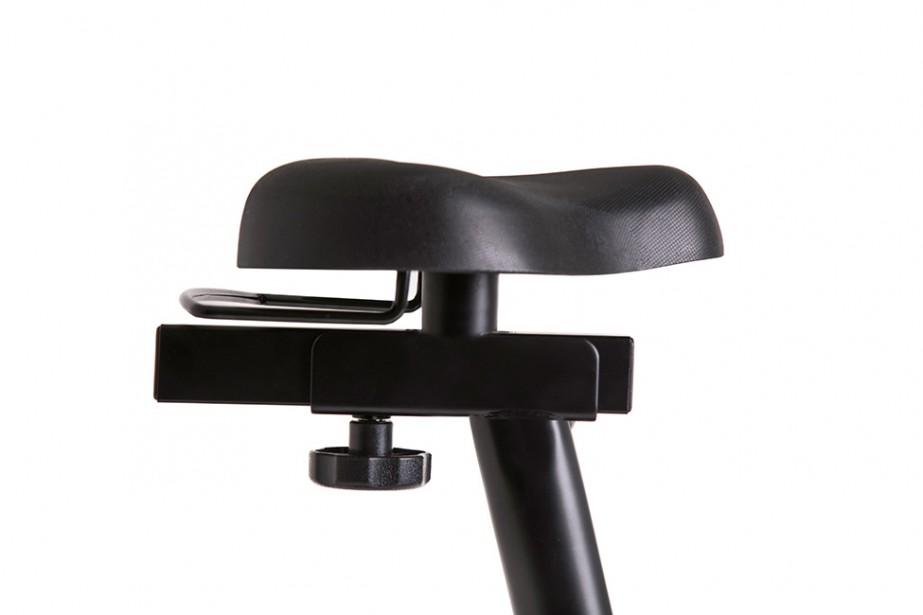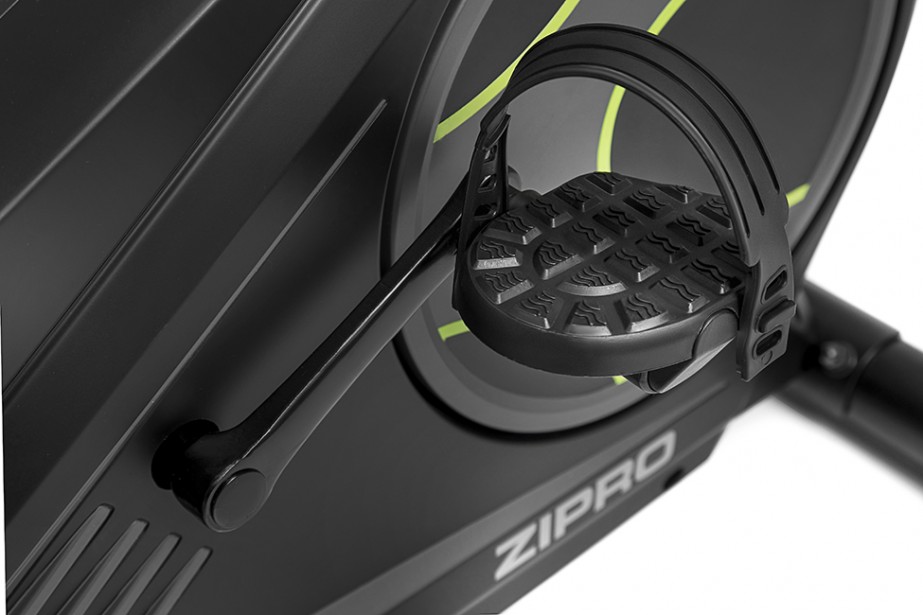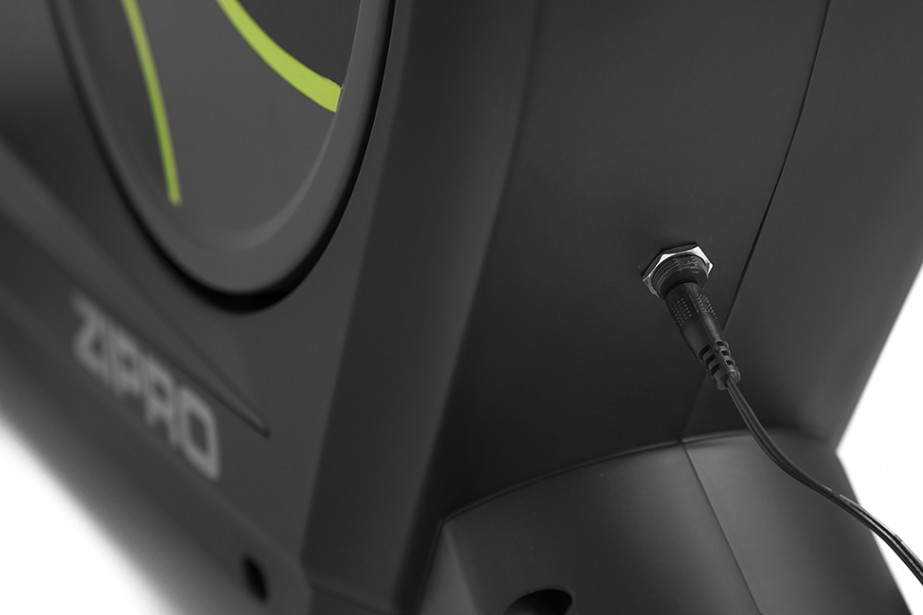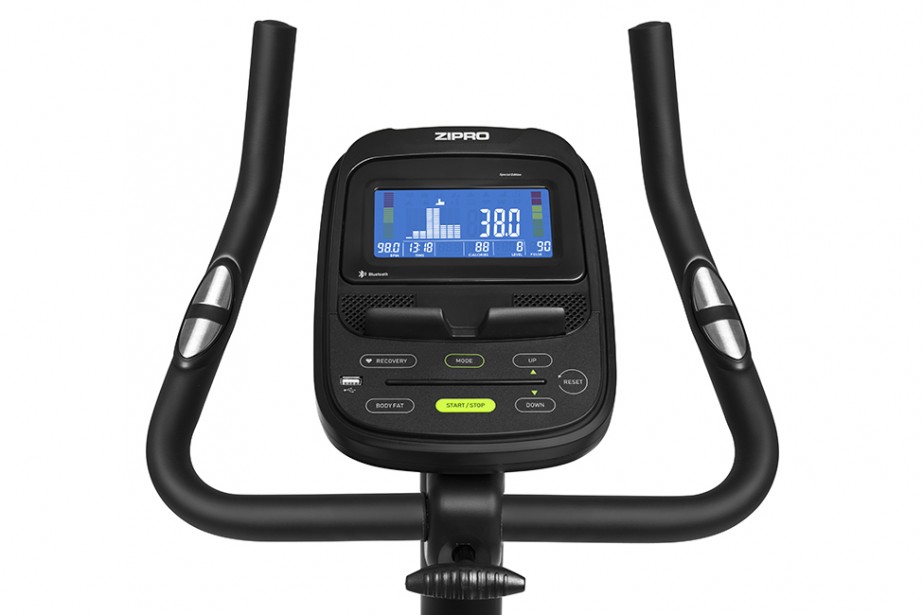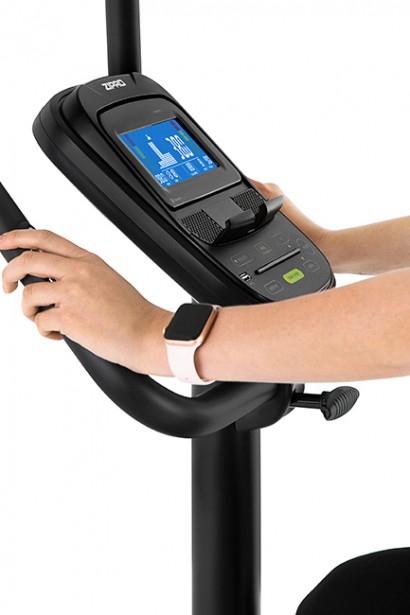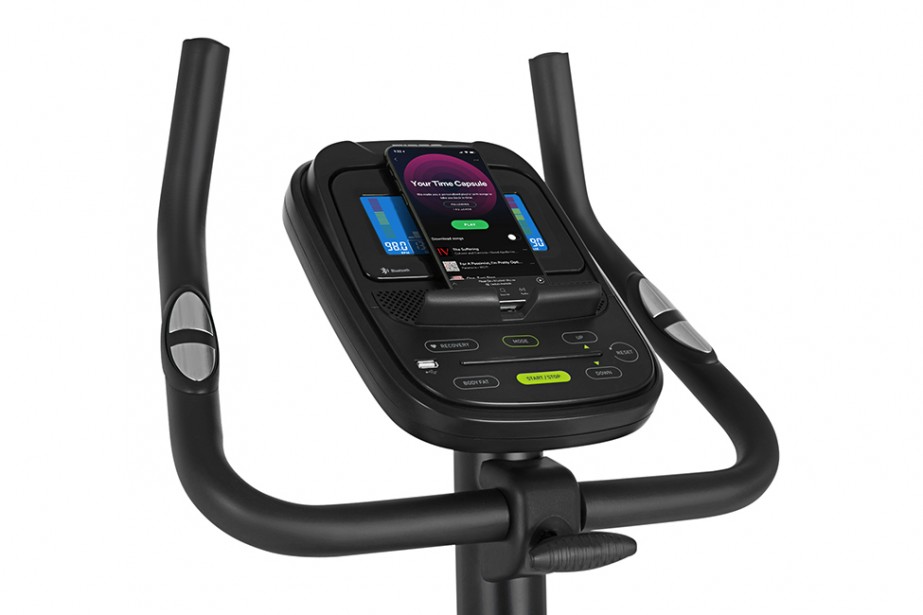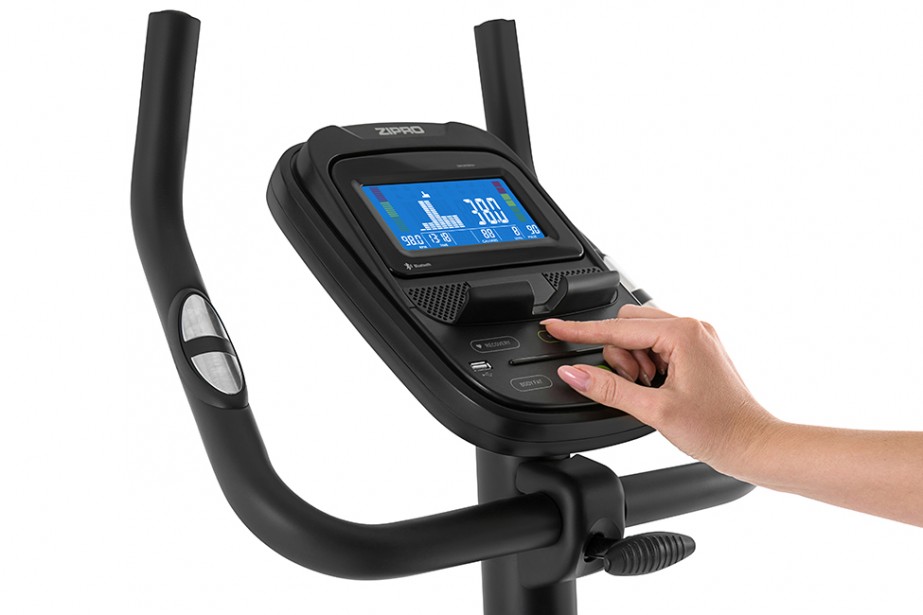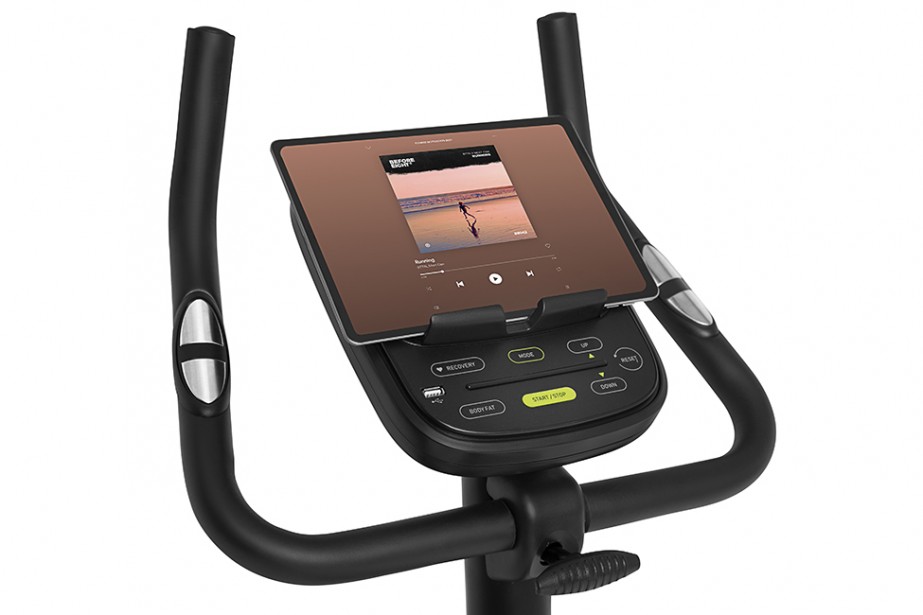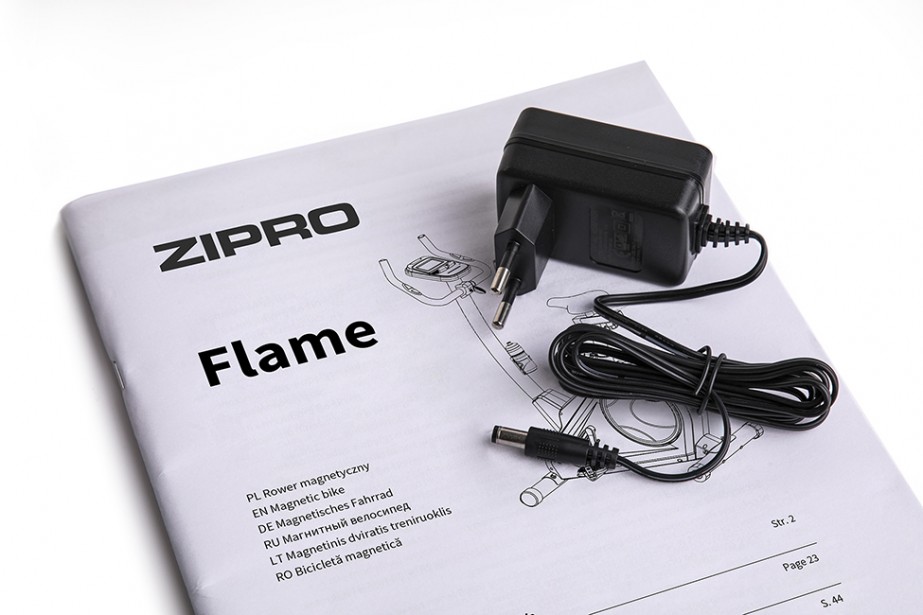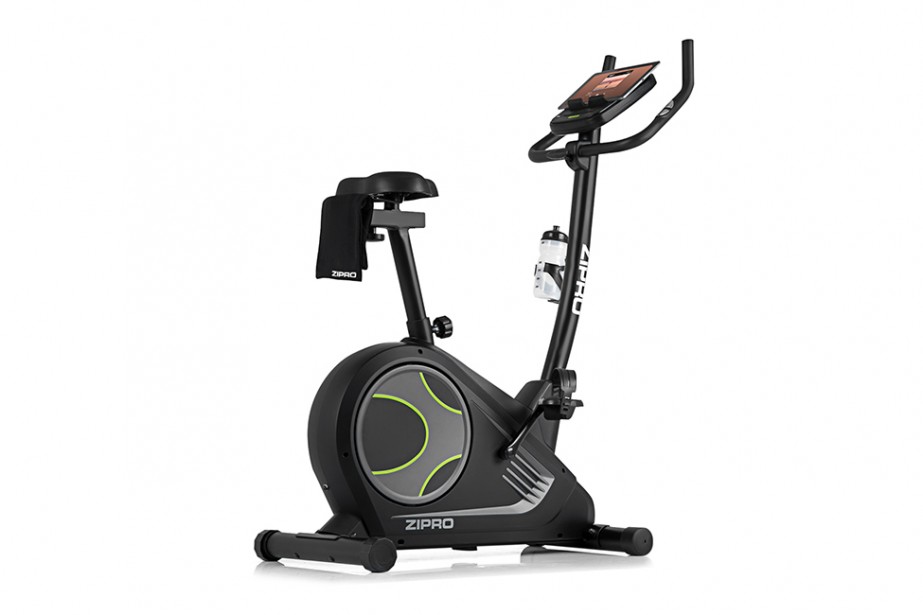 FLAME
Product description
Zipro Flame magnetic bike is a reliable tool for keeping you in shape while using regular exercise at home or at the gym. Riding a stationary bike is a simple, safe and also very effective form of cardio training.
You do not need any preparation, just start with low load and then increase the intensity of exercise over time. Flame thanks to its strong construction and smooth operation of the electro-magnetic resistance system ensures the highest quality of home training.
An invaluable advantage of the Flame bicycle is an advanced computer equipped with Bluetooth. Just pair it with your smartphone to get access to comprehensive training applications like iConsole+ or Kinomap.
On the computer console there is a special stand that will protect the phone from accidental dropping to the ground. As a standard, the computer is equipped with a rich set of exercise programs for beginners and advanced.
---
Product basic features
A modern, dynamic design and careful workmanship
Adjustment of the saddle in two planes - you can adjust the bike to your height
Stepless steering wheel adjustment
The steering wheel is finished with a soft, non-slip foam
Pulse sensors
A modern computer with a large, bright and legible display
Shelf for mobile devices
Compatibility with iConsole + and Kinomap
Bottle cage
Non-slip pedals with stabilizing straps during training
Wide bases with stabilization overlays
Leveling pads on the rear stabilizer
Transport wheels built into the front stabilizer
Reinforced bearings
Housing silencing the operation of the drive system
Model avaiable in two colour versions named Flame and Flame WM
---
Where to buy
Technical Specifications
FLAME
Dimentions
Dimentions (length x width x height) [mm]
Net weight [kg]
Packaging dimentions [mm]
Gross weight [kg]
1180x490x1400
27.3
945x250x640
31
1350x630x1090
36
1440x250x695
41.5
Resistance system
Resistance type
Tention control
Tention control levels
Electro-Magnetic
Computer Controlled
32
Electric-magnetic
Computer controlled
32
Saddle and handle bar
Saddle vertical adjustment from ground
Saddle vertical adjustment from pedals
Saddle horisontal adjustment
Handle bar incline adjustment
Handle bar height adjustment
Pedals
81-99 cm
70-90 cm
40-48 cm
Yes
-
non-slip pivotable foot-plates with adjustable straps
The value depends on the distance between the saddle and the pedals
71 - 91 cm
The value depends on the distance between the saddle and the pedals
Yes
-
Non-slip pivotable foot-plates with adjustable straps
User
Maximum user weight capacity [kg]
Training computer
SCAN Function
Measurement (time, speed, distance, calories)
Measurment (other)
Pulse measurement
Pulse Rate Function
Countdown (time, distance, calories)
Alarm after the set maximum HR is exceeded
Other Functions
Training Programs
Compatibility with the mobile application
USB
Bluetooth
Headphone output Jack 3.5
Computer standard
Auto On/Off
Power
-
Yes
RPM, WATT, body fat
pulse sensors
Yes
Yes
Yes
User program (1 of 4)
12 Predefined programsManual programHRC controlled programWATT programUser program
iConsole+ Training, Kinomap (via iConsole)
Yes
Yes
-
CE, EN-957-5
4 min
Power cord (Input: 100-240V -50/60HZ 0,4A Max / Output: 9,0V 1,5A 13,5W)
-
Yes
RPM, WATT, Body Fat
Pulse sensors
Yes
Yes
Yes
User Choice Option (1 of 4)
12 preset programsManual programHRC-controlled programWATT programUser program
iConsole+ Training, Kinomap (via iConsole)
Yes
Yes
-
CE, EN-957-5
4 min
Power supply unit (Input: 100-240V -50/60HZ 0,4A Max / Output: 9,0V 1,5A 13,5W)
Other
Waterbottle holder
Towel holder
Mobile device stand
Warranty
Yes
Yes
Yes
24 months D2D